At this point of the year, you might be itching for spring, but it's still February and we still have a bit of cold weather to endure. But no matter how you feel when you set foot in a snowdrift, that cold can be a good thing, even a necessary thing. To prove it, I've put together a few winter books to guide you through the season. These books are wintry not just in their setting, but in their energy – each evoking a sense of something rare, spectral and inscrutable. They have a kind of coldness in them, which pushes you headlong towards different types of cruelty (often rooted in everyday life) and forces you to look everything in the eye. They may even make you stop wishing for winter, instead sit with something dark and darkening, just for a little while. Enjoy: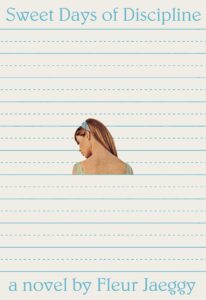 Flower Jaeggy, Sweet days of discipline
Jaeggy's classic is an unflinching exploration of the coldness and cruelty of youth and young love. Set in post-war Switzerland, the novel follows an anonymous narrator and her obsession with Frédérique, the new student at the narrator's boarding school in Appenzell. Jaeggy acutely captures the irregular dimensions of its strangeness: "One winter afternoon – we were sitting on the stairs – Frédérique took my hands and said: "You have old woman's hands. His were cold. She looked at the back of my hands: you could count the veins and the bones. She turned them over: they were shriveled. I can hardly describe how proud I was to hear what to me was a compliment. That day, on the stairs, I knew she was attracted to me.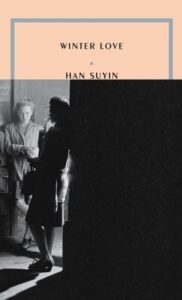 Suyin Han, winter love
Han's novel, set during a harsh winter in London in 1944, follows Red, a young student who falls in love with Mara, her married classmate. Steeped in a pool of volatile emotions – from jealousy to doubt to tangled frustrations – and set against the grim, gray austerity of fascism and war, the novel walks to the edge of enduring rubble and compels us to stay and to watch.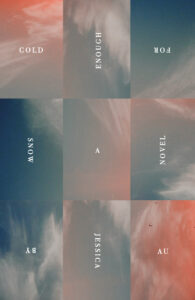 Jessica Au, Cold enough for snow
Au's novel is a book about a mother and her daughter. They go to Japan together, go sightseeing, go home. But it's also – it's actually – the silent things that flow below: memory, hunger, what we inherit from one generation to the next. There's a haunting quality to it all – you feel it beating against the simple, almost sparse plot; what you read is not quite what's on the page, but what's underneath the prose.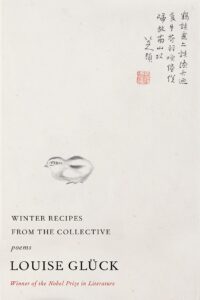 Louise Gluck, Collective Winter Recipes
Glück's most recent collection is a meditation on the end, and staying with that end. His poems remind you that "in the spring, everyone can have a good meal". But what about in winter? So she takes us "down and down and down and down, moving alongside death and uncertainty, and 'just falling'."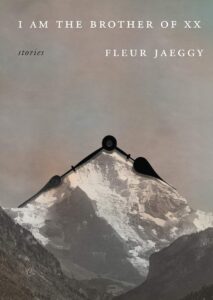 Flower Jaeggy, I am XX's brother
Jaeggy's short (sometimes very short) stories are, like his novel, obsessed with cold, water and relationships that oscillate between cruelty and tenderness. Whether it's the betrayed younger brother or the dour, detached five-year-old girl or the man who claims "winter is the true season of the year", the characters in Jaeggy's collection fall back in the cold and dreary landscapes and bind the prose with a kind of harsh inscrutability.
Bernadette Mayer, winter day
Alice Notley said it best when she said winter day "is an epic poem about a daily routine." It's an epic of how we go from one to the next, the little knots and tricks that swirl around in what we call a day. As in the book of Au, it is what crosses them, flows below them that we find in the book. Mayer writes, "That guilty beetle/ Is a scary thing/ When it shows its wings/ And leaps like the story of a woman who/ Once in this house/ Said the world was like a lunatic asylum/ cold winds were blowing/ And life is like a malignant disease.
Han Kang, The white paper
Although Kang begins writing the book in the spring, making a list of blank things, the grief at the heart of the book – even as it moves from place to place, memory to memory – is wintry; Kang's meditation on the color white and the death of his older sister, who lived only two hours, is haunting. She writes: "The only view from my window is the hazy suggestion of two poplars, ink-painted outlines flickering four or five yards from where the street hides; everything else is white. But can we really call it white? This vast silent ripple between this world and the other, each molecule of cold water formed from quenched black darkness.
Emily Dickinson, Wrap poems
Winter is as much about being cold as it is about sitting with ruins – with debris, fragments and sediment. Dickinson Wrap poems is just that. Impenetrable and melancholy, the poems point to something that is no longer there, that does not need to be shown to our readers. It's a reading lesson with absences, with open holes and icy slabs.