Most people discovered Sheryl Crow through her 1993 debut album, "Tuesday Night Music Club" with the hit song "All I Wanna Do". I really became aware of her while watching "Woodstock 1994" on VHS about a year after I thought I should have fled Manhattan and attended the concert.
She wore bright yellow pants and sang a slow song, and I remember finding the song boring but her stage presence electrifying. Her enormous charisma is closely linked to the quality of her voice, which I have always defined as a mixture of the fascinating nonchalance of this kind of prettiest, coolest and coolest artistic girl in high school, who had zero patience for cheerleaders, combined with an ability to make a James Brown scream, except with alluring, muted, girly-girl shyness – with vicious musical chops. And guitar-hero moves. Sheryl Crow on stage at Woodstock '94 was the personification of a rock star, even if she wasn't one yet.
Beginnings
Sheryl Suzanne Crow, born February 11, 1962 in Kennett, Missouri, was, like country music star Shania Twain, immersed in music from an early age. She became an elementary school music teacher in the St. Louis suburb of Fenton, then went on to jingle commercially for McDonald's, and eventually took a big break and went on tour (with giant hair from the 80s almost as big as her) as Michael Jackson's backing vocalist for his "Bad" world tour in Tokyo in 1987.
In 1992, she tries a solo album, which fails. She started hanging out with a group of musicians from Los Angeles who called themselves the "Tuesday Night Music Club". One Tuesday, she went to the library, pulled out a book of poetry, had her band play some music while she recited the poem over it, and that was "All I Wanna Do." was born – a perfect example of mediocre artists borrowing, and great artists stealing. She called the original author, John O'Brien, and asked permission later.
However, in her very first TV interview, David Letterman asked her if the song was autobiographical, and, being young, dazzled and nervous, she giggled "Yeah!" This moment of inadvertently not giving credit where credit was due led to John O'Brien committing suicide.
This tragedy, along with a few other controversial incidents, such as the death of her boyfriend Kevin Gilbert, and her public battle with breast cancer (to get attention? Really?) earned her a reputation for tending to use people. To hear Sheryl Crow herself tell it (and shed tears) is to realize that you shouldn't believe everything you read in the news.
Speaking of consumerism, it's interesting to hear the origins of his first hit "What I Can Do For You," about early manager Frank DeLio (who was also a gangster), who promised him the world in a very scary.
Crow quickly grew from a polished, jack-of-all-trades singer (and master of all) to becoming a bona fide rock star.
Average Period
Crow's reputation for using people to get where she got to is belied by the long streak of incredibly hard work that demonstrates, over time, her level of talent as a musician, performer and producer. And once she hit her stride, she wrote, produced, hits, collaborated, toured, and won awards non-stop.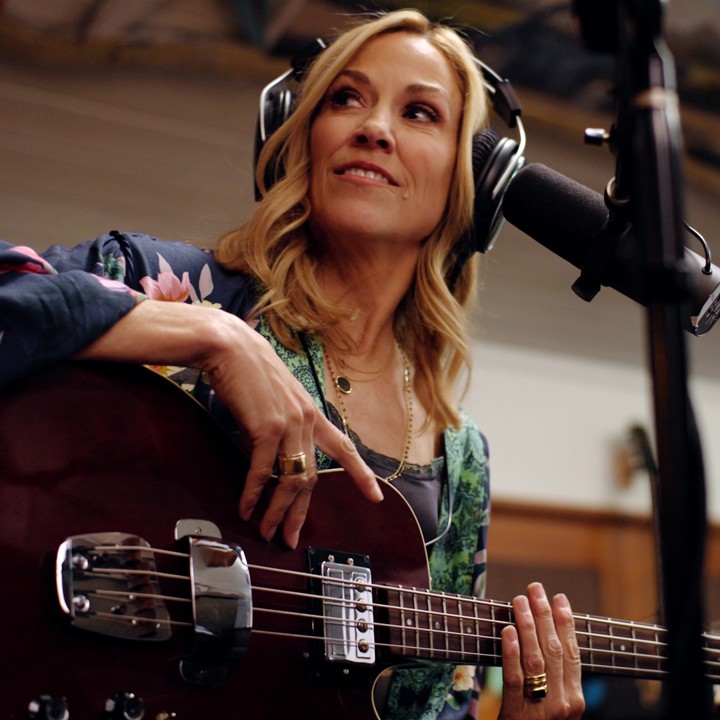 Interviewees willingly testify, and Sheryl Crow has plenty of friends to back her up. There's actress Laura Dern (they briefly lived together), Tuesday Night Music Club member Bill Bottrell, longtime manager/collaborator and friend Scooter Weintraub (who looks like actor Sam Elliott's younger brother) , country musician Emmylou Harris, singer-songwriter and producer Brandi Carlile, fellow rock star Keith Richards of the Rolling Stones (who affectionately calls her "little sister" and bemusedly recounts her ability to easily handle the arrogant Mick Jagger on stage), his parents Wendell and Bernice Crow, and many more.
Failed romantic engagements are quickly mentioned. Truly, cyclist Lance Armstrong, who bought her a huge diamond engagement ring following her lying about doping in his relentless bid for greatness in his sport, deserves a short notice. Interestingly, in this little segment, the lyrics "lie to me", from his song "Are you strong enough to be my man", play in the background.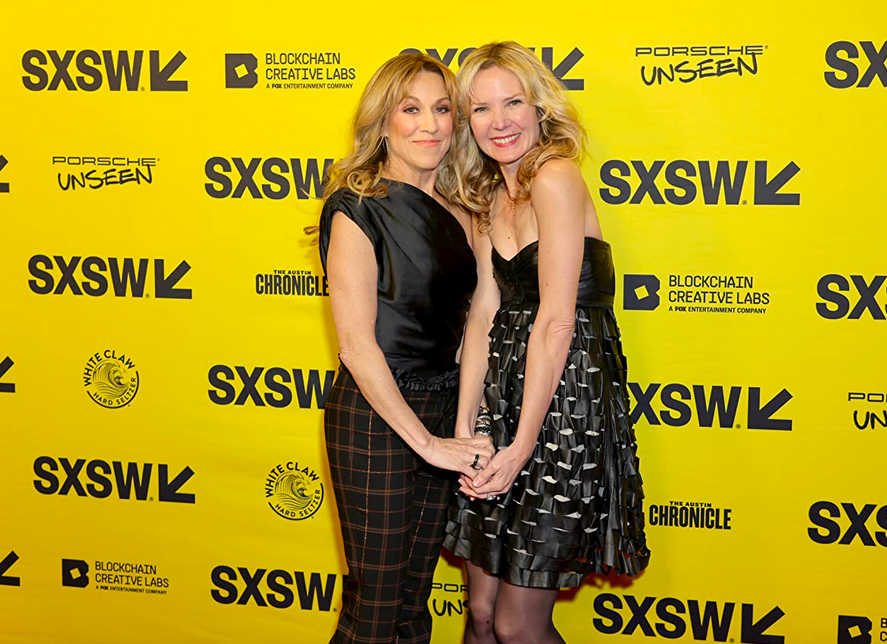 The end
There's plenty of never-before-seen archival behind-the-scenes footage of Crow in the studio and on the road, from 20 years of touring.
Sheryl Crow stands out as distinctly Midwestern in her warmth, simplicity, generosity, composure, and friendliness. With the adoption of two boys, Sheryl managed to have it all, in the modern sense of the word. I understood from reading about her career over the years that she suffered from depression and the loneliness of life on the road, but such great musical talent cannot be denied. It just takes a lot of willpower to make it work. And that's what aspiring musicians and artists around the world have to take away from this documentary: that you have to make sure you have that level of ability to work like a dog, even sick and exhausted, before embark on a potentially dangerous career.
Shania Twain demonstrates the same thing in the recent documentary about her which has just been released. Musicians, music fans, and casual listeners should watch both. "Sheryl" is far more rewarding, but both demonstrate that to succeed in the American music industry, like in show business, you generally need talent, good looks, and an insatiable ability to work hard. .
"Sheyl" is currently airing on Showtime.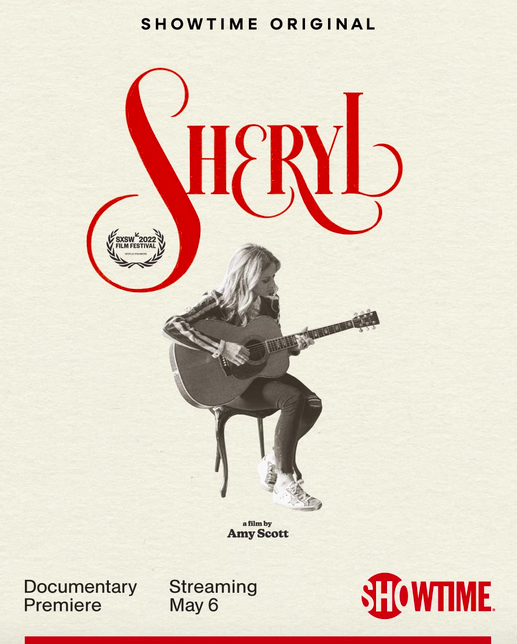 'Sheryl'
Documentary
Director: Amy Scott
With: Sheryl Crow, Laura Dern, Scooter Weintraub
Duration: 1 hour 34 minutes
Release date: May 6, 2022
Rating: 3 out of 5 stars