Poetry offers a unique outlet for our creativity. It can allow us to express beautiful memories or share something on a more essential level.
Magdalena Montagne knows the value of poetry from her own experience as a frequent writer and published author with a degree in literature. Now she tries to help older people, in particular, discover what poetry has to offer.
Years ago, she organized poetry circles for children in schools on the Central Coast of California. After moving away from that, she turned to libraries and assisted living facilities.
"I started thinking about other populations who could benefit from poetry. I don't think I realized what I was getting into," Montagne said.
People with Alzheimer's disease, memory impairments and other cognitive problems gravitated to its offerings. And what she witnessed was "magical".
"The thing is, it's not really about poetry," she said. "The main thing is that they feel so grateful that someone took the time with them and cared about what they had to say."
Montagne, author of "Earth, My Witness", started the WisdomVerse in 2011 with the simple idea that everyone has a story to tell and deserves to be recognized and heard, regardless of age or ability.
WisdomVerse is getting more reviews since receiving a grant from the Institute for Poetic Medicine. Founded by John Fox, the institute offers tools and support to heal body, mind and spirit through the creative and therapeutic processes of listening, speaking and writing poetry.
The institute's support has enabled Montagne to begin offering an online course for animators, training teachers to visit communities of the elderly and organize poetry writing circles as she has done. .
As she describes it, the facilitator course allows her to reach the people on the front lines of the population she serves.
"There are so many facilities and I'm just one person," Montagne said. "I was wondering if it would work because a lot of people are intimidated by poetry."
In her gentle style, she emphasizes that it's not so much about poetry as it is about process, and she allows facilitators to brainstorm and collaborate on the spot to write group poetry.
"It's more about connections," Montagne said.
"Poetry connects people on a much deeper level than linear thought," she wrote in her proposal to the institute.
"An integral part of the program is my belief in the sacred quality of words and the profound truth that each individual holds and the understanding that these can be experienced by writing poetry together."
Montagne compares WisdomVerse to Music & Memory, a program that creates individual playlists for people with Alzheimer's and dementia with familiar songs and beloved tunes. This non-pharmacological approach to dementia is evidence-based and improving quality of life across the country in certified organizations in the United States and other countries.
In fact, there is evidence that music and poetry can awaken the brain, bringing with it experiential joy.
"Using psychophysiology, neuroimaging, and behavioral responses, we show that recited poetry can act as a powerful stimulus to elicit maximal emotional responses, including objectively measurable thrills and chills that engage the core reward circuitry," report the authors of a study published in Social Cognitive and Affective Neuroscience in 2017.
"Importantly, while these responses to poetry are broadly analogous to those found for music, their neural underpinnings show important differences, particularly regarding the crucial role of the nucleus accumbens.
Poetry, like music and movies, can be easily remembered and has a powerful emotional component. According to the study, the chills elicited by poetry differed from those evoked by music based on neural points that responded only to poetic language, but not to music and singing. This suggests that both music and poetry have their place in therapeutic approaches.
The results may seem surprising, in part because few of us experience the joy that poetry can offer during our formative years. This may be due to an overly analytical approach to poems in early learning and widespread skepticism about poetry's ability to elicit an emotional response.
But the power of poetry is attracting attention more broadly. Dr. Norman Rosenthal, the renowned researcher who coined the term seasonal affective disorder and pioneered the use of light therapy for its treatment, recently published "Poetry Rx: How 50 Inspiring Poems Can Heal and Bring Joy to Your Life".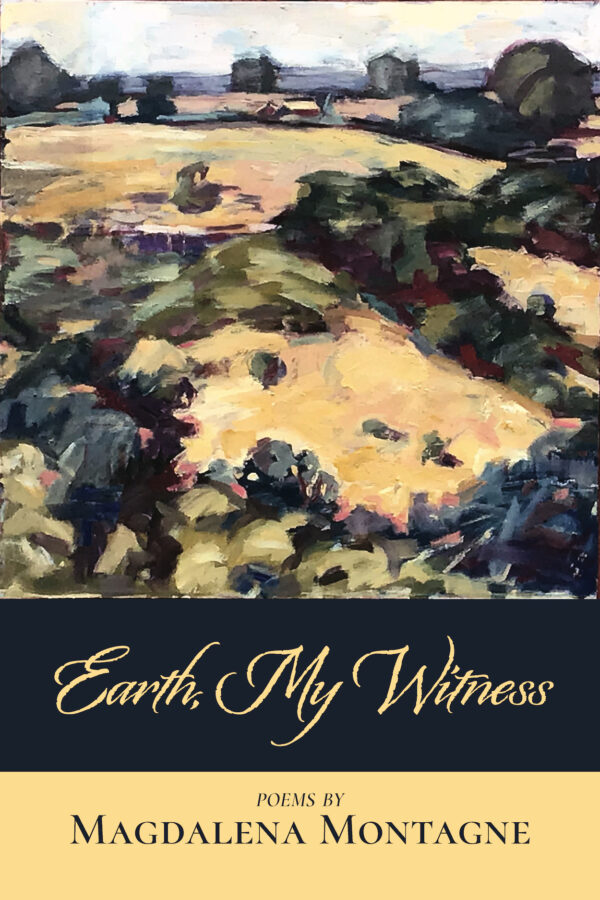 In response to the acclaimed book, he formed a Facebook support group community to share stories and encouragement about the role of poetry in healing.
For Montagne, poetry offers benefits similar to those her husband derives from meditation. She can't sit still long enough to meditate, but sitting down to write poetry is very soothing to her brain.
"When it's not the final product, you come up with some really good stuff. There is freedom," she said.
And when poetry is done in groups, another form of magic unfolds.
"We're connected in this heart-centered activity, and I think that's what makes it so powerful," she said.
A poetry exercise
To try a WisdomVerse exercise with an elderly loved one, or even on your own, you can do any or all of the following:
Read a poem aloud, perhaps several times. Even reading or listening to poetry can be therapeutic.
Create a theme for your own poem. Suggestions include a holiday or a single word like "love" or "bird."
Create a word box with lots of random words. Draw a word in the box and adapt it to your theme to write a line or a stanza. Repeat as desired.
The beauty of love
A group poem written by the VNA Adult Day Facility in Monterey, California in February 2016
Home is beauty.
Imperfect, yes!
Like water in the desert
which turns into wine.
The mystery of the night.
Charming and adorable
like a wedding in February.
With loud drums and dances
the magician performs the wedding ceremony.
The bride, a slender queen for the day in her autumn wheat dress
No longer available for her sad suitors, say goodbye…
Now dedicated to the groom,
beautiful and pleasant.
The progress of the marriage is magnificent!
A twenty-five year journey…
When we get to know our best friend better.
and love is no longer elusive.
Every day we see the unfolding of our crazy life together.
Like gypsies on the road to adventure.
We come across the essential perfume of beauty.
Like inhaling the aroma of a bouquet of red roses.
verse of wisdom
The specific objectives of a WisdomVerse poetry writing workshop are:
Preparing participants for success
Foster connections – between brain pathways, between facilitator and participants, and also between workshop participants
Stimulate the language part of the brain
recall memories
Recognize thoughts and feelings
Entertain and animate residents with play and musicality of words