[ad_1]
Photo-Illustration: The Strategist; Pictures: Retailers
In our advice section,ask the strategist", we take your most burning shopping questions and ask friends, call experts and tap into your personal experience to answer them. If you have a question about online shopping yourself, please send it to [email protected] with the subject "Ask the Strategist". We are here to help you.
Many baby shower hosts ask guests to bring a favorite baby book as part of the gift or in place of a card. (Why do people always ask this?!) This inevitably leads to multiple copies of good night moon and where the wild things are. As great as they are, I want to give something expectant parents don't already know. What are some of your favorite non-obvious books that babies will love and adults won't get tired of reading?
I love the idea of ​​using a baby shower to start a library for the newcomer. It's a gentle practice that's also a chance for a more personal gift – not that a diaper pail, nipple cream or NoseFrida can't be. You're right that most people will already have the Eric Carles, Sandra Boyntons and other classic books lined up in their nursery, so here's a list of my favorites and a few other Strategist staffers who are a bit more unexpected (with a few selections from some of our children's book covers). The list includes titles for younger babies and toddlers, because it's never too early to start a reading journey with a child, and many of them fall into the old classics category, which I personally prefer, but there are a few more contemporary books here as well.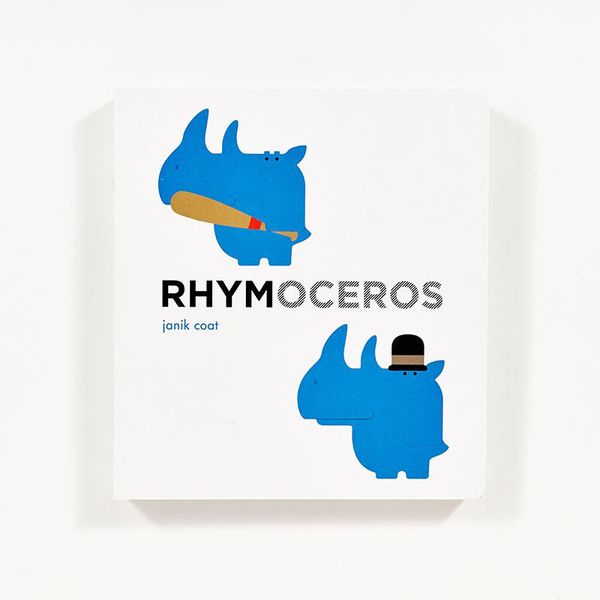 Strategist editor Jen Trolio, whose daughters are 6.5 and 4, loves this hardback book from Janik Coat that she received at her own baby shower. "Not only did it stand out as one I had never seen before (and, most importantly, I didn't receive duplicate copies of it), but it's the perfect blend of simple concepts, a good design and nifty, minimal text – an invaluable combo for parents who may end up having to read them over and over once their child starts picking their favourites," she says. many of the illustrations are textured, which she notes her daughter "loved to touch and engage from about 6 months old".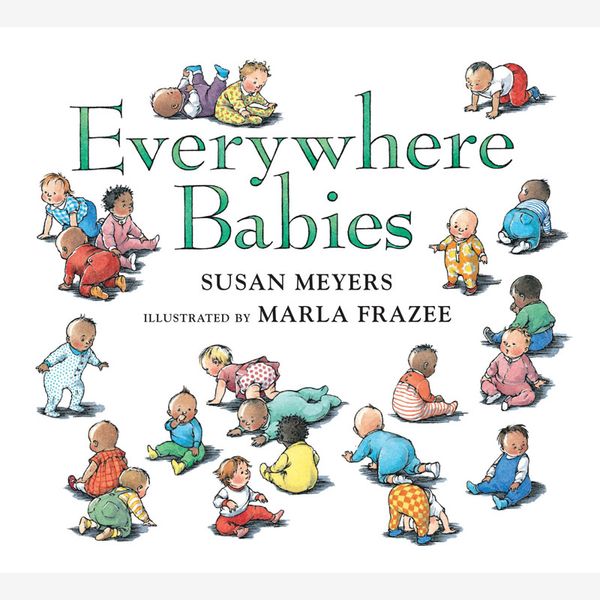 Babies love to watch other babies, and this book is filled with all kinds of adorable babies. It's another Trolio favourite, with "really layered and thoughtful illustrations to represent all kinds of babies and parents." Plus, "it has a really nice cadence and rhyme structure" that her kids loved (her 4-year-old still sometimes asks to read it).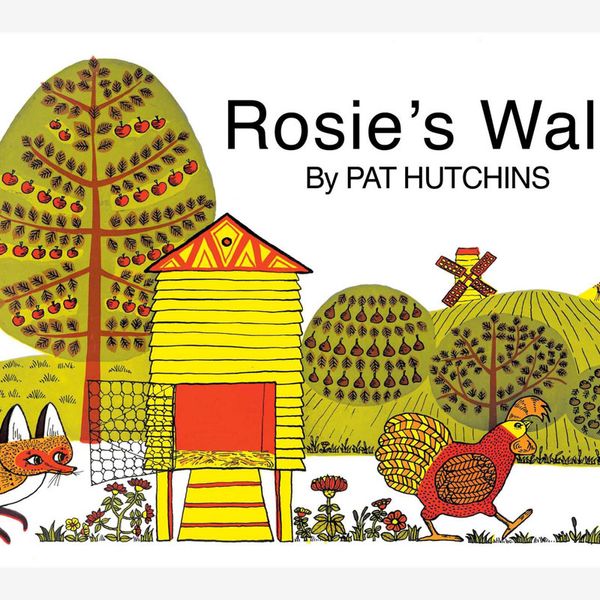 Here's another that Trolio swears by. Like the others, it features "very minimal text, cool illustrations, and plenty of opportunities to describe what's going on without going crazy reading the same rhymes over and over." First published in the 1960s, it tells the story of Rosie, a hen, taking a walk while a fox quietly follows her. The illustrations have that decidedly retro vibe, and as Trolio notes, "there's a lot going on in the pictures" to keep little readers engaged.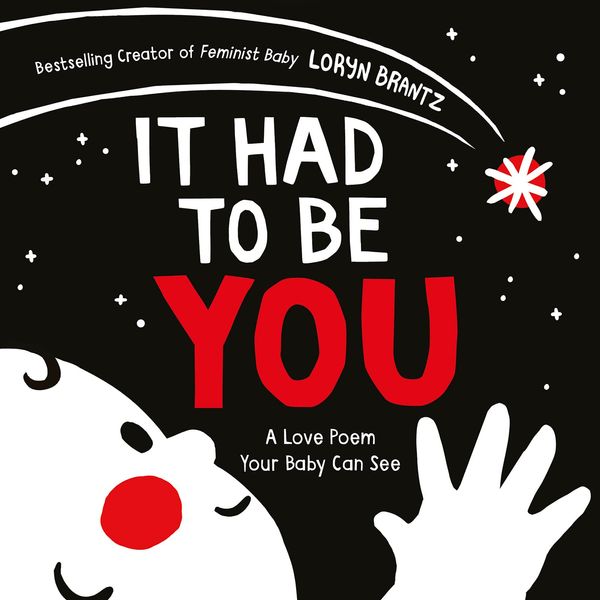 This black and white book by Loryn Brantz (author of feminist baby) is the choice of Strategist UK editor Ailbhe Malone. Because of its high-contrast color scheme (with red accents), she says "it's easy for babies to see" the artwork. Moreover, the lyrical text is a love poem for the child as soothing and sweet as a lullaby.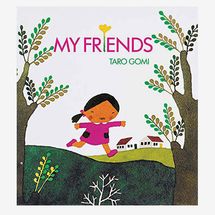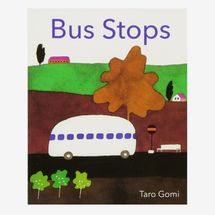 These two books by Japanese author and illustrator Taro Gomi are some of our family's favorite books. (They're also adored by a few Strategist staffers, including Senior Writer Liza Corsillo.) We got them for our toddler when he was 10 months old after reporting this story in board books, and they're still going strong. rotating (it's 3 now). My friends follows a little girl traveling through her town and meeting animals, her teachers and classmates, whom she calls all her friends. She teaches them various skills, including running, jumping, and playing. The writing is simple yet compelling, and the illustrations are exquisite, adorable, and cheeky. It is the same with Bus stops. In this story, a bus follows its route and drops off vendors, a baseball team, a movie actor, a family, and other characters, before ending its day at the bus depot. We can't get enough of them. And the fact that the characters are Asian makes the books even more meaningful to us.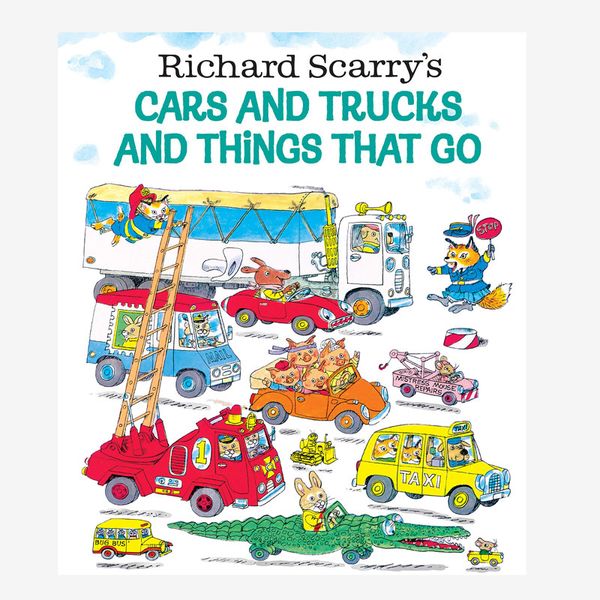 For kids, like my son, who are obsessed with vehicles, this classic Richard Scarry and his busy world is chaotic in the best way. There's a very minimal story about a family of pigs going on a day trip, but the real excitement is watching all the Scarry cars, trucks, planes, buses, trains and special vehicles – and their drivers – that they meet along the way. You'll see a pickle truck, an alligator car, a three-wheeled beet truck, and "a wrecked car being towed by a BIG TOW TRUCK that's being towed by a small tow truck," which is pink and is owned by Mistress Mouse Repairs. You don't so much read this book as you experience it.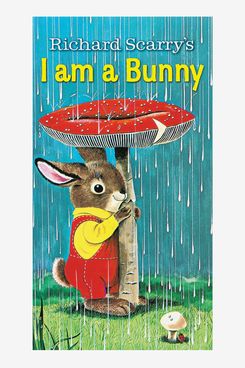 A friend gifted this and a bunch of other books when Augie was born, and it's still a favorite. (We had recently put it away in storage, then Augie suddenly asked for it and we had to dig it up.) It's written by Ole Risom and illustrated by Richard Scarry (in a much softer, baby-friendly style) and tells the story of Nicholas the Rabbit through different seasons, but it's really about appreciating nature. Augie likes the fact that he lives in a hollow, cozy tree.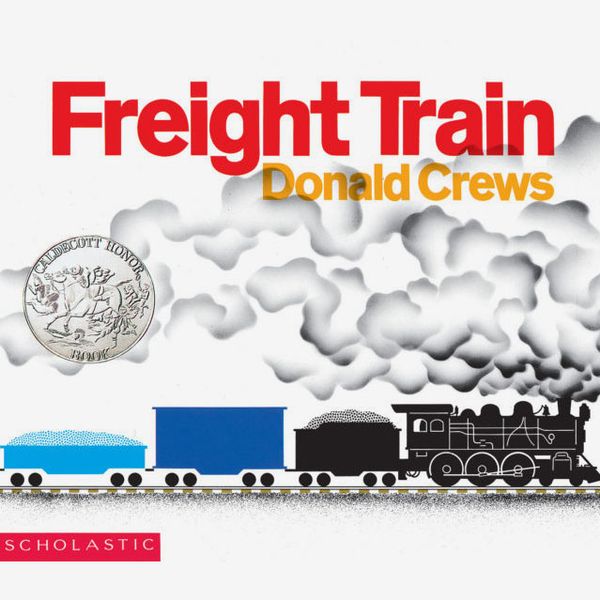 Here is another favorite of my son, but much more discreet. Written and illustrated by Donald Crews, Caldecott's Book of Honor is understated and minimal in both art and text and follows the journey of a freight train and all its carriages until it sort of the page and off. It's also a good way to learn all the different wagon names (cabo, tender wagon, boxcar, etc.).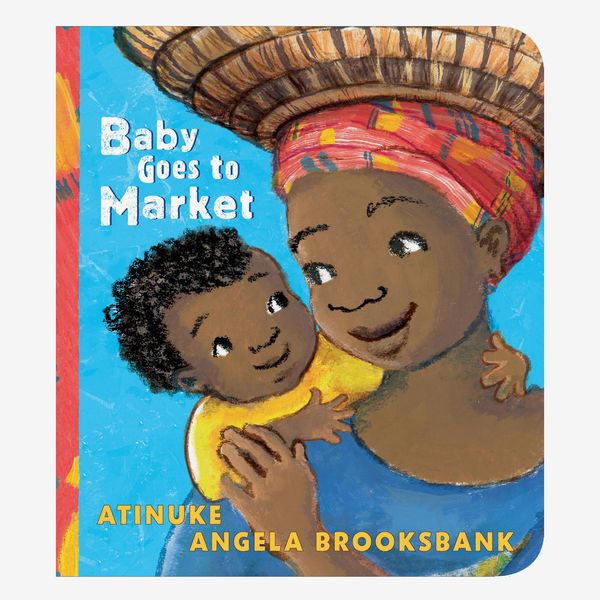 Colourful, tasty and simply delicious, this book by Nigerian-born author and storyteller Atinuke is about a baby who rides to market on her mother's back. Because he's so cute and curious about everything on offer, vendors sneak treats like juicy oranges, coconuts, and cookies. It's a counting book, so the language is fast-paced and really fun to read aloud (Augie loved it and we never got tired of reading it night after night).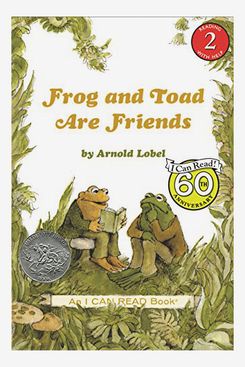 It's obviously a classic (and a Caldecott honor book), but allow me to argue that it's a wonderful book for under 3s. My order history tells me we got it when Augie was 3 months old, and while we probably didn't read it to him then, it's one of his favorites at 1 and 2 years old. It's a book of (very short) chapters, so it's a lot richer in text than any of the others on this list, but the stories are so hilarious and entertaining (and moving) that they really capture the imagination of everyone. a very small. The illustrations are amazing too. My husband and I probably love this book, and the others in the series, more than our child.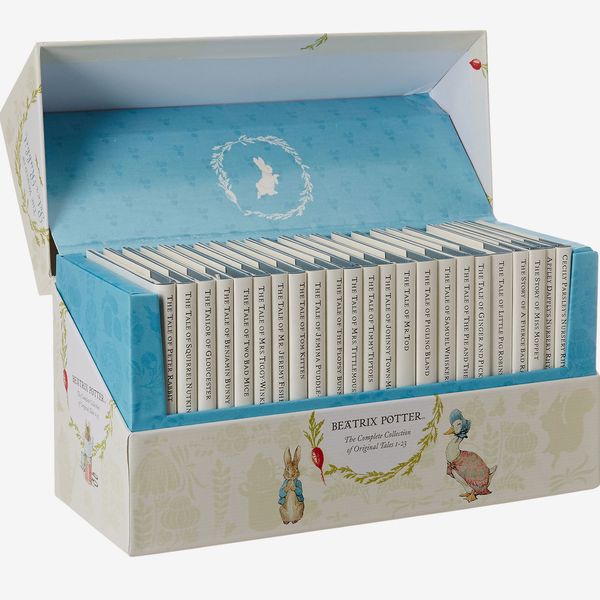 This is a beautiful set of the Complete Tales of Peter Rabbit and a great gift in itself. It comes with 23 palm-sized (which is the price) hardcover (for adults) books illustrated with Beatrix Potter's original watercolor. Some of the stories are definitely dated and a little scary – there are guns and corporal punishment, and more than a few characters meet brutal fates – but it's the antiquity that makes them so whimsical. Augie particularly likes the original story of Peter Rabbit as well as the Fierce Evil Bunny (about a naughty bunny who steals a cute bunny's carrot and has his tail blown off by a hunter – we're pretending the gun is a stick). Other stories are much longer with only a few images, but I hope Augie grows in them. If I'm being honest, I'll say I wanted this more for myself than for Augie.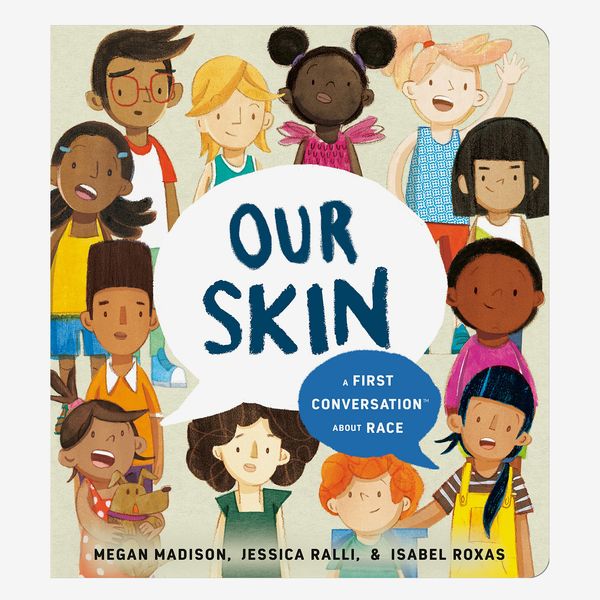 Here's a contemporary book in Corsillo's story about books to read during Black History Month (and throughout the year) that she says she'd personally want in her library. As one of the experts she spoke to for the story said, children start to understand the similarities and differences around age 2, so starting the conversation about race early can help children. to develop empathy. "This board book is the first in a series of books designed to help parents start important conversations with clear, concrete language and beautiful images that young children can grasp," Corsillo writes.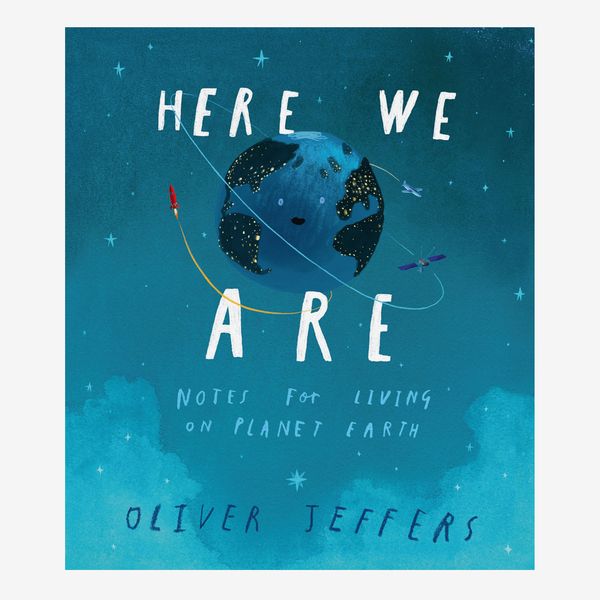 If you want to pass on the wonders of our planet to a young friend, this beautifully illustrated book by the illustrator of The day the pencils stopped is another favorite baby gift, and the one strategist contributor Jen Doll put at the top of her roundup of the best books for budding environmentalists. Oliver Jeffers wrote it for his own son, taking him (and his readers) on a journey across water, land, and sky, introducing us to the creatures and humans that make up Earth.
The strategist is designed to surface the most useful expert recommendations on things to buy in the vast e-commerce landscape. Some of our latest conquests include the best acne treatments, rolling luggage, pillows for side sleepers, natural remedies for anxietyand bath towels. We update links when possible, but note that offers may expire and all prices are subject to change.
[ad_2]
Source link