[ad_1]
In Charleston, there is an art to worship – and, in many cases, a sense of worship in art.
Works by local visual artists adorn many sacred spaces. Music with religious themes resonates in our sacred halls. Poetry is also known to appear, lending words of healing in times of conflict.
It is certainly not surprising that a cultural hub often referred to as the holy city intersects with currents of art and spirituality, whether by infusing its sanctuaries with local art or by populating its art with higher powers.
faith in art
In Charleston, art has often held a prominent place in sacred spaces.
Consider Emanu-El Synagogue in West Ashley. In the 1970s, a committee led by the faithful Charlot Karesh commissioned a menorah from artist Willard Hirsch.
A fifth-generation Jewish Charlestonian, Hirsch was a prominent artist whose work is featured in synagogues. Researching the commission ahead of its 2021 commemoration, Emanu-El member Neda Nussbaum unearthed a reflection by the artist.
"I have the feeling that the synagogue is the natural patroness of the Jewish sculptor, as the Church was of its artists during the Renaissance.
Titled "The Six Million Menorah," the work was created to remember the six million Jews who were killed in the Holocaust. Crafted of anodized aluminum, its two pieces each feature six branches of the candelabrum, which flank the left and right sides of the main shrine platform, or bimah. The omission of the central "trunk", or base of the menorah, serves as a symbol of its destruction of the Jewish people by the Holocaust.
Nussbaum noted that for many members who came of age in the synagogue in the 1970s and after, carving has been an integral part of their worship.
This convergence of art and Judaism continues today in the synagogue. At 7:30 p.m. on April 27, it will host Violins of Hope, with music performed on restored Holocaust violins by soloists from Bulgaria's Philip Kutev National Folk Ensemble. The event will include information on how the Bulgarian people defied Nazi deportation to save 49,000 people from the Holocaust.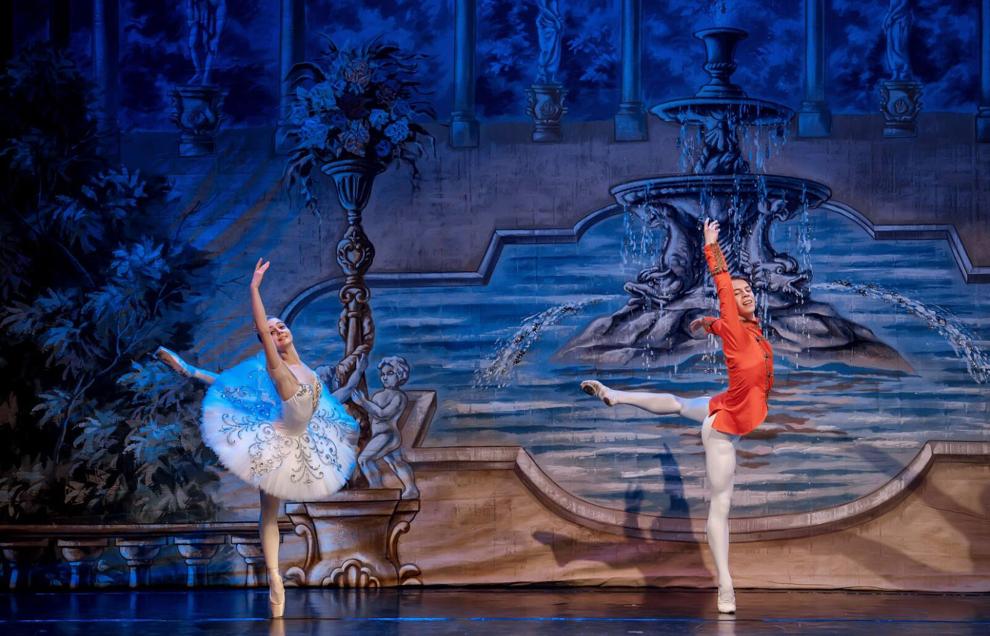 And art continues to act as a means of healing.
At the Voice of Hope church and worship center in downtown Charleston, Reverend Kenneth Edmondson identified the need to involve younger generations and, to stem the violence in the city, he discovered that art focused on the story fostered meaningful exchanges.
He invited artist Abba Nizar to create a gallery of works that depict events in black history across the centuries, events that have not been highlighted before in history education American. Nizar established the Museum of African Redemptive Struggle in a hall adjacent to the shrine.
"History opens another door of evangelization. If you don't know how you got to where you are, then you can't have a grand vision of where you want to go," Edmondson told the Post and Courier in October.
The circular Congregational church embraced many art forms. In 2020 the church presented an exhibition of works by local artist Richard "Duke" Hagerty featuring the Stations of the Cross, fantastic works that merged the artist's religious upbringing with his lifelong interest in the philosophy.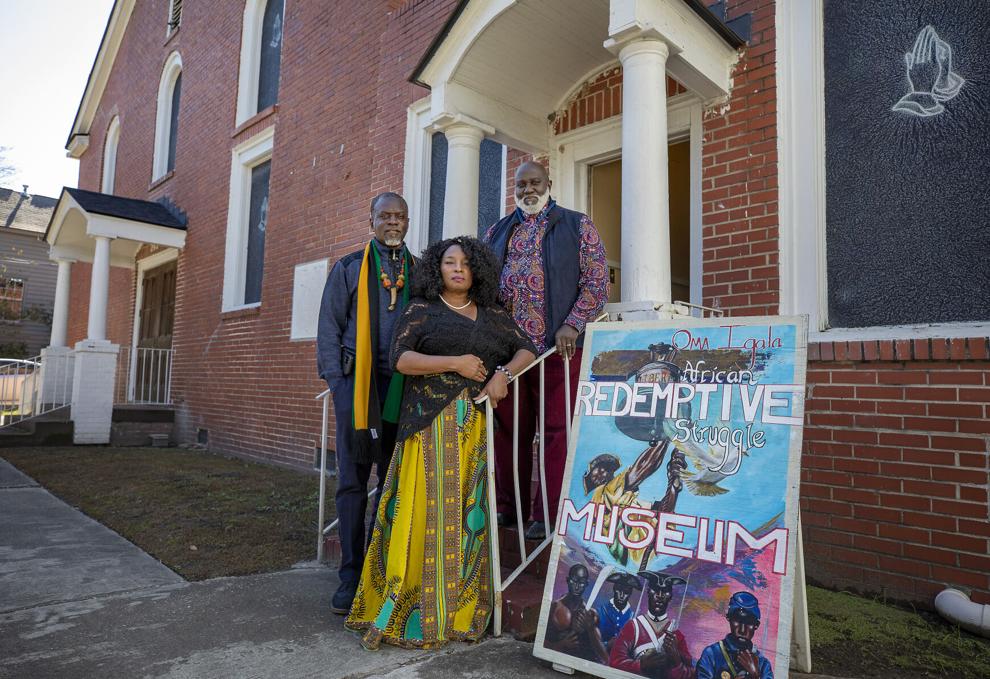 That year, the church also commissioned a poem from Marjory Wentworth, former Poet Laureate of South Carolina, in response to the loss of life due to COVID-19. Titled "One Hundred Thousand Names," it was displayed on a large-scale banner that was placed on the fence facing the sidewalk, giving passers-by a moment of reflection.
It also offers a regular Jazz Vespers concert, which explores faith through this musical genre.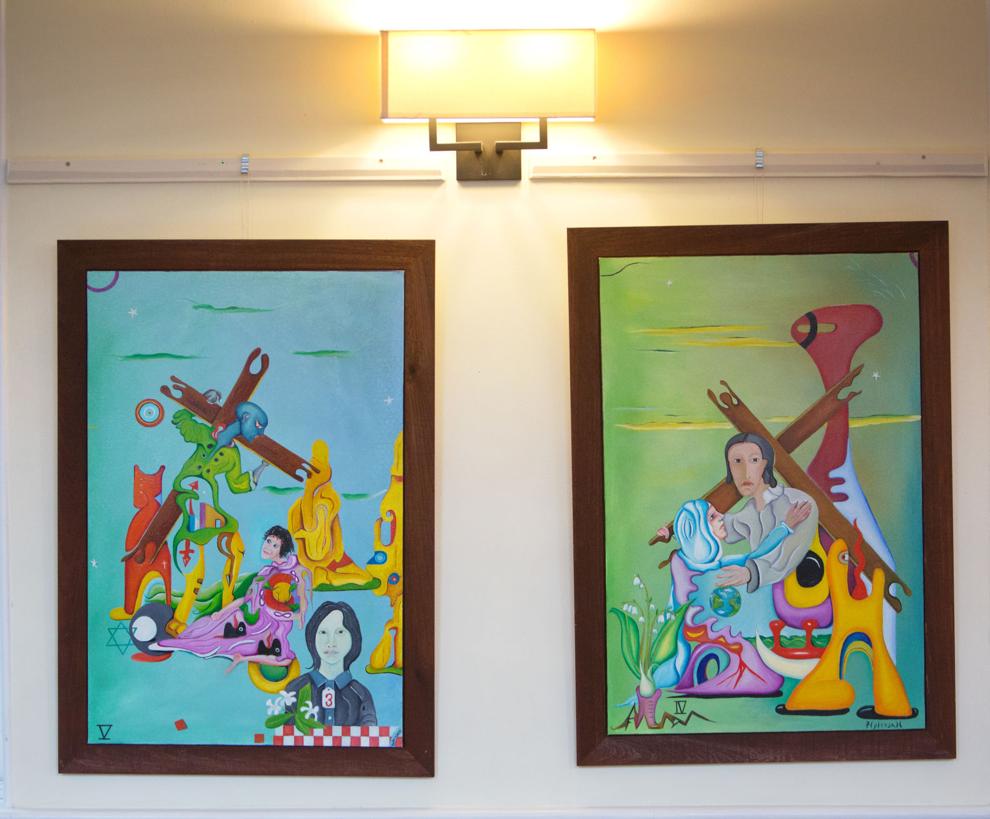 St. Andrew's Church in Mount Pleasant has also incorporated the arts by dedicating a gallery to them.
"We believe that creativity should overflow in our worship of the Creator, and worship that honors and glorifies him should be central to the arts," he states on his website. "So we want to use everything in our power to worship our amazing God who has blessed us."
Artistic sanctuaries
Yet there is richer territory to exploit.
"It's a terribly underserved area," said Tyler Rollins, executive director of the Foundation for Spirituality and the Arts.
The non-profit organization, which is headquartered in New York City, was established in 2021. It hosts residencies in Charleston to nurture connections between religious faith and contemporary art.
Rollins once owned a public gallery in New York's Chelsea arts district. Raised in North Carolina, he established the foundation with the goal of fostering meaningful connections between the contemporary arts and the field of spirituality and faith, particularly in the South.
"In New York, the Cathedral of St. John the Divine has been a leader in contemporary arts programming, even having a clergyship position of canon for liturgy and the arts," Rollins said.
The foundation is currently building partnerships with local arts and faith-based organizations, with a focus on reaching new audiences and connecting different communities.
The organization held its inaugural event at the College of Charleston in November, hosting visual artist Amina Ahmed, who gave a performative talk about her work, which is deeply steeped in her Sufi faith.
While there may be room for continued effort, the marriage of art and spirituality is by no means new to Charleston. Rollins cites the "Thresholds" exhibitions, curated by Eleanor Heartney in 2004, as an example of a grassroots initiative that brought contemporary art to various venues around the city, including religious shrines.
"Eleanor has done groundbreaking work on the influence of religion on contemporary art," he said.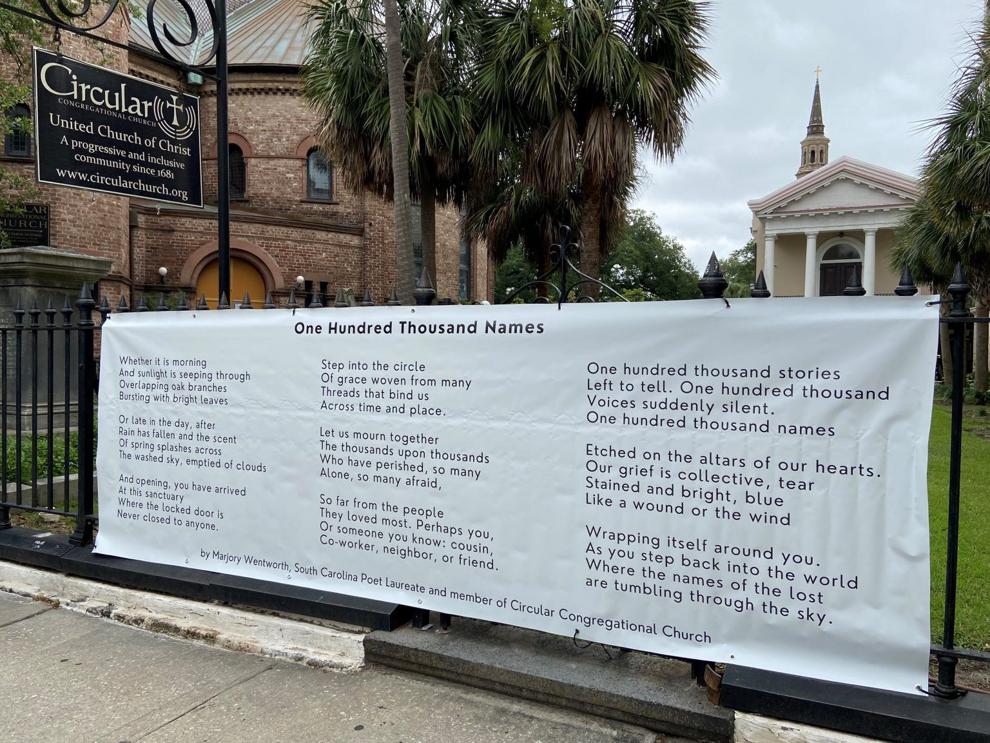 Rollins cites an exhibition at the Brooklyn Museum on Catholic themes in Andy Warhol's work as a recent example of how the two spheres have intersected, as well as recent concerts at St. Luke's and St. Paul's Cathedral.
In the fall, Taylor Music Group launched a new initiative, "Pathways to Healing," with a concept concert featuring musical repertoire focused on healing of all kinds. The programming included a discussion with doctors, clergy and artists to examine the role of music in healing the body, mind and spirit.
In May, the Foundation for Spirituality and the Arts will welcome its first artist-in-residence, Arahmaiani, one of Southeast Asia's leading performance artists.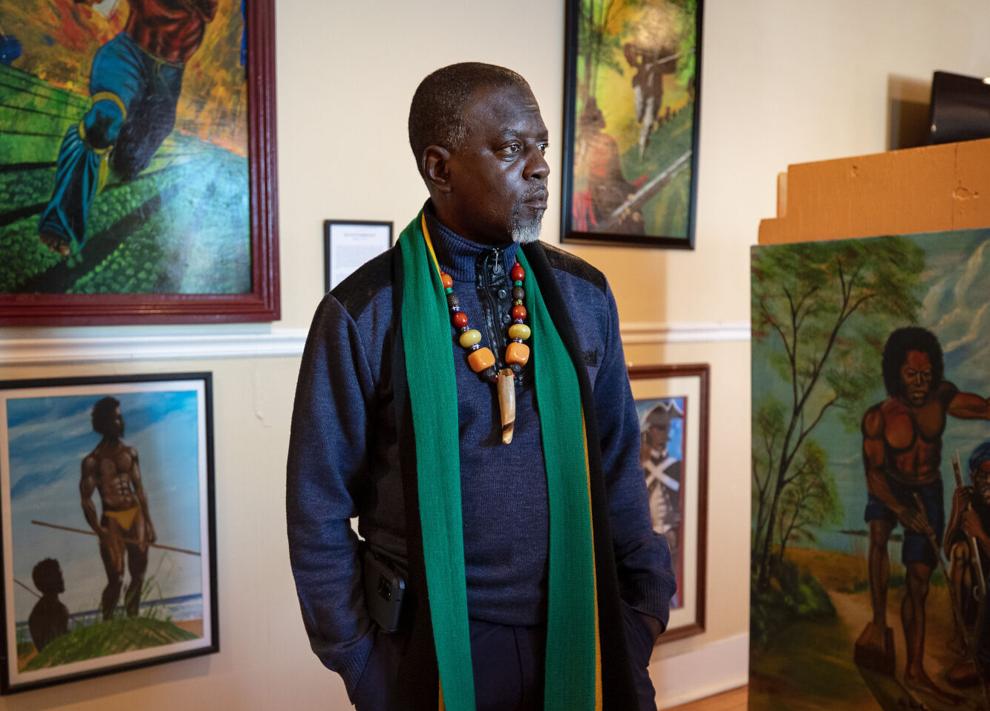 "Her practice centers on building bridges between different communities and connecting art, spirituality and ecology," Rollins said. "His work has not only been seen in art institutions but also in sites as varied as a nature reserve in Java, a church in Germany and a monastery in Tibet.
The focal point of Arahmaiani's residency will be a public performance on the afternoon of May 15 in downtown Charleston as part of the annual Spirited Brunch event. She will present her "Flag Project", which has been performed in many countries around the world and involves gathering a diverse group of people in public spaces to carry flags emblazoned with certain meaningful keywords.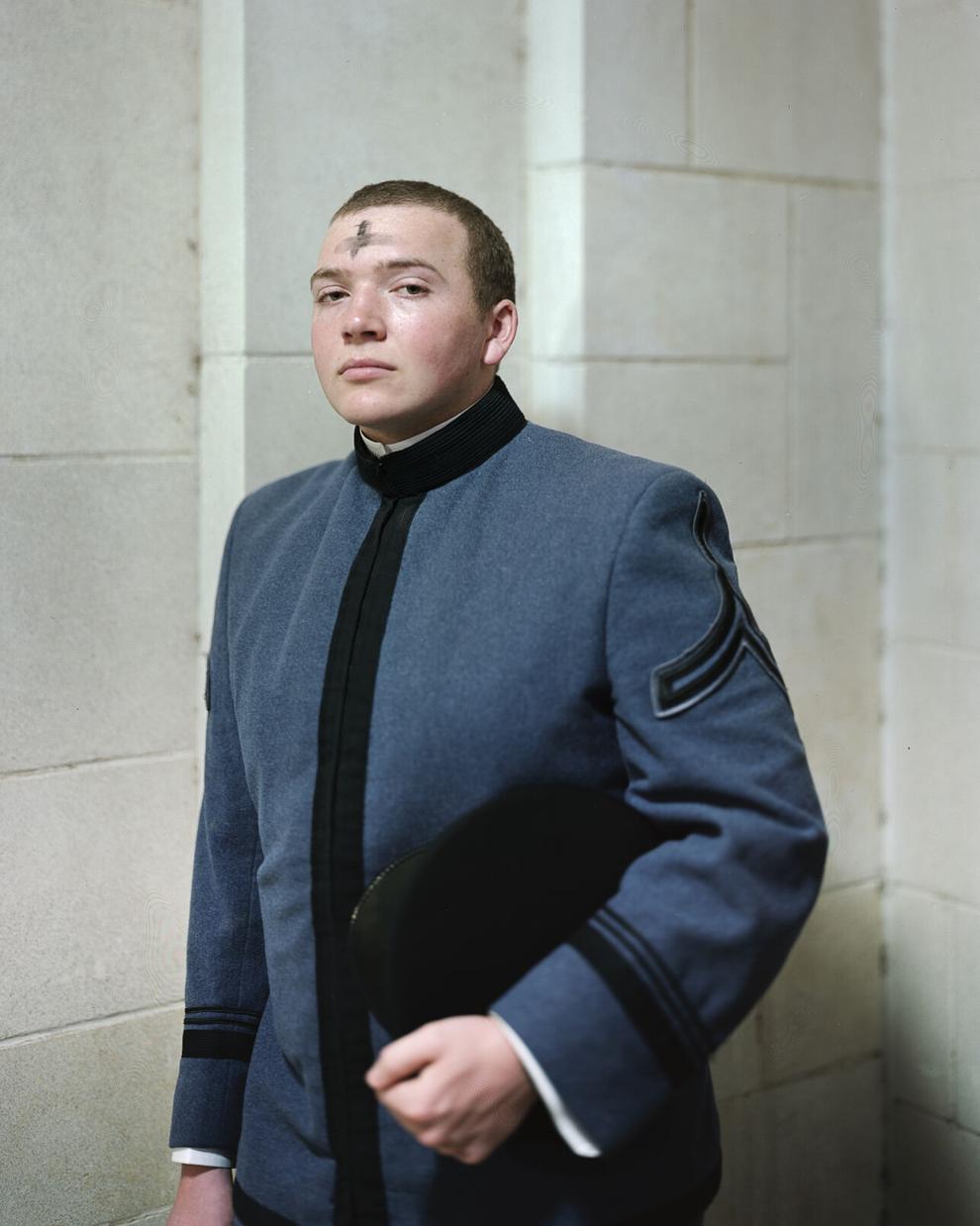 "The project is designed to bridge the gaps between communities and foster a spirit of mutual understanding. For Charleston, the show will focus on interfaith harmony, a joyous celebration of diversity, and connecting diverse sites around the downtown area. historic," Rollins said.
He added that attendees, some carrying flags and others marching, will march to various sites in downtown Charleston for about an hour, stopping at various locations to wave the flags, converse or sing.
"I can't wait to see how the people of Charleston react to this very emotional performance," he said.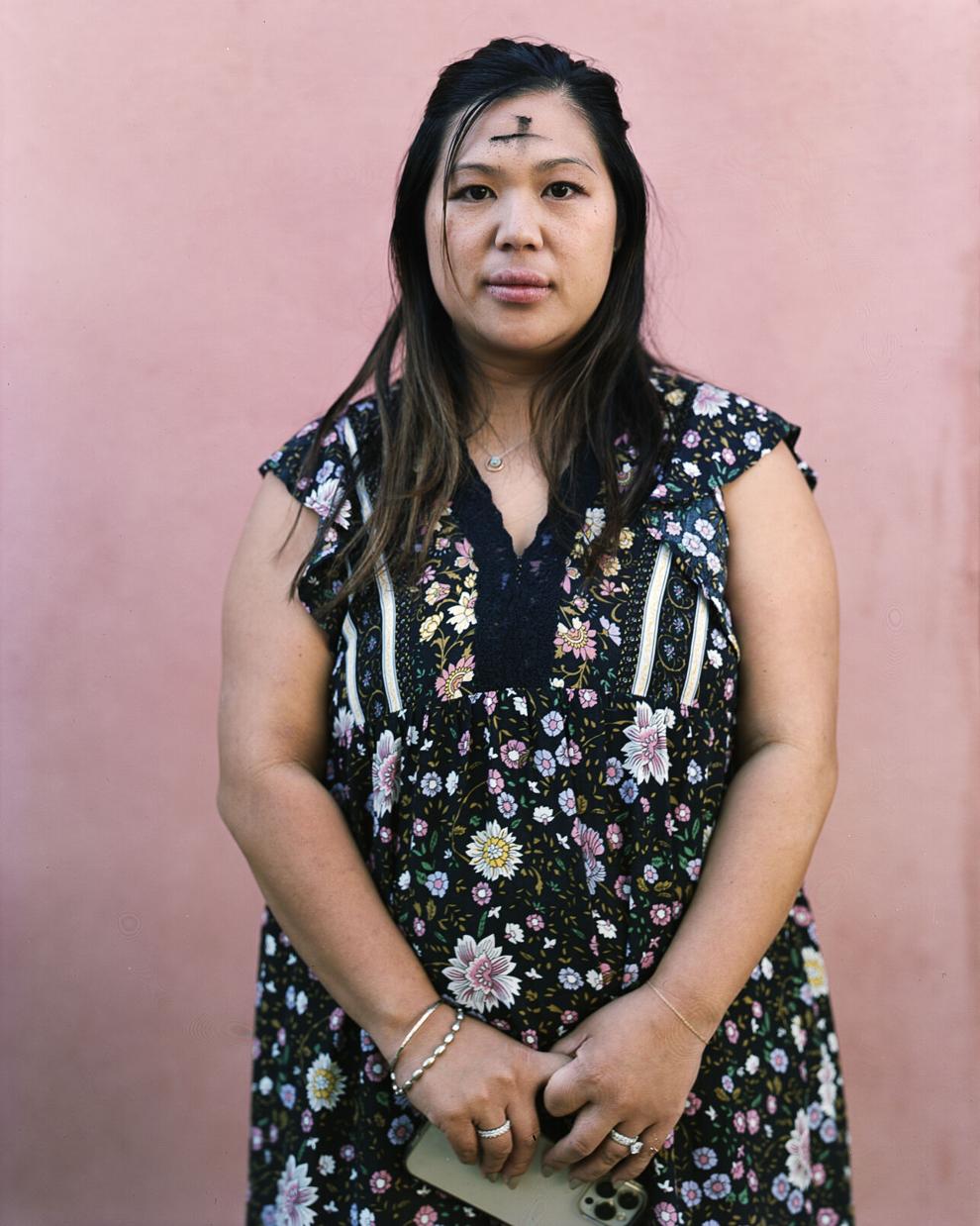 And the holy city also attracts artists to cover its religious practices. Photographer Greg Miller has chronicled hundreds of worshipers on Ash Wednesday for 25 years. His book "Unto Dust" (L'Artiere) presents many of these images. Miller came to Charleston this year to do the same.
"I am fascinated by the outward display of faith against the modern world," he said.
In Charleston, as he no doubt discovered, this outward display of faith is easy to spot and often shrewd.
[ad_2]
Source link